McMaster KW & Area Family Medicine Residency Program
Click here for our presentation from CaRMS 2018

Schedule
All rotations are conducted within the Waterloo Regional Campus area which incorporates Kitchener-Waterloo, Cambridge, Guelph, Wellesley and surrounding communities. Second year electives and core two block rural rotations may be conducted further afield if desired.
Home Bases
Each year, residents conduct 16 weeks of full-time family medicine at their home base site (see the map and links below for information about each site) and return for weekly continuity clinics the rest of their 2 years of residency.
Following the CaRMS match, our admin staff take great care to help residents match to each site through an internal matching process.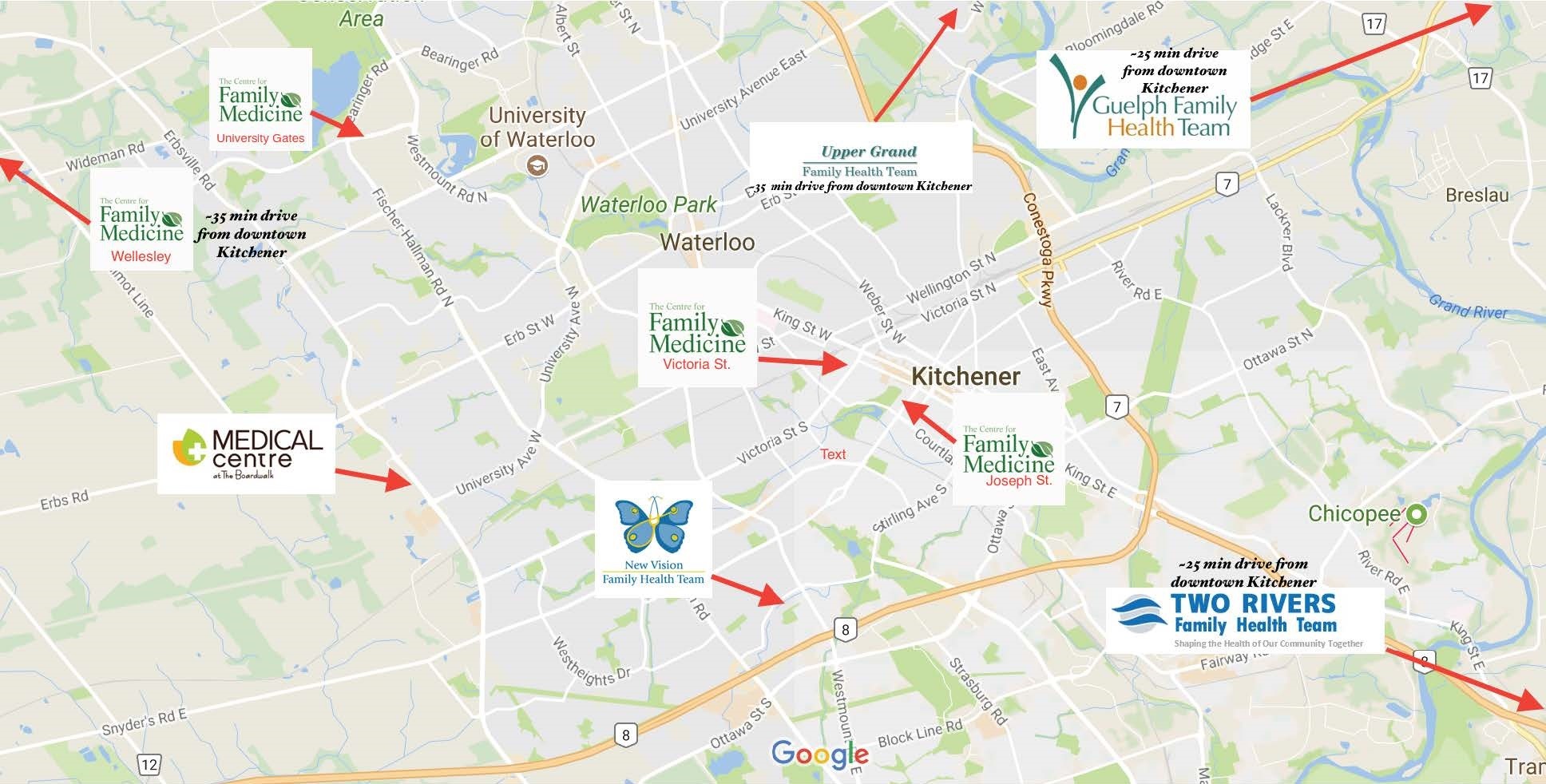 Two Rivers FHT, Cambridge
Click here for preceptor practice information



Hospitals
Grand River Hospital – Kitchener
St. Mary's Hospital– Kitchener
Guelph General Hospital – Guelph
Cambridge Memorial Hospital – Cambridge
For more information about living and working in these communities, click here



Unique Learning Opportunities
Integrated – Faculty are dedicated to providing excellent clinical experiences to residents within a new curriculum that emphasizes an integrated focus on primary care.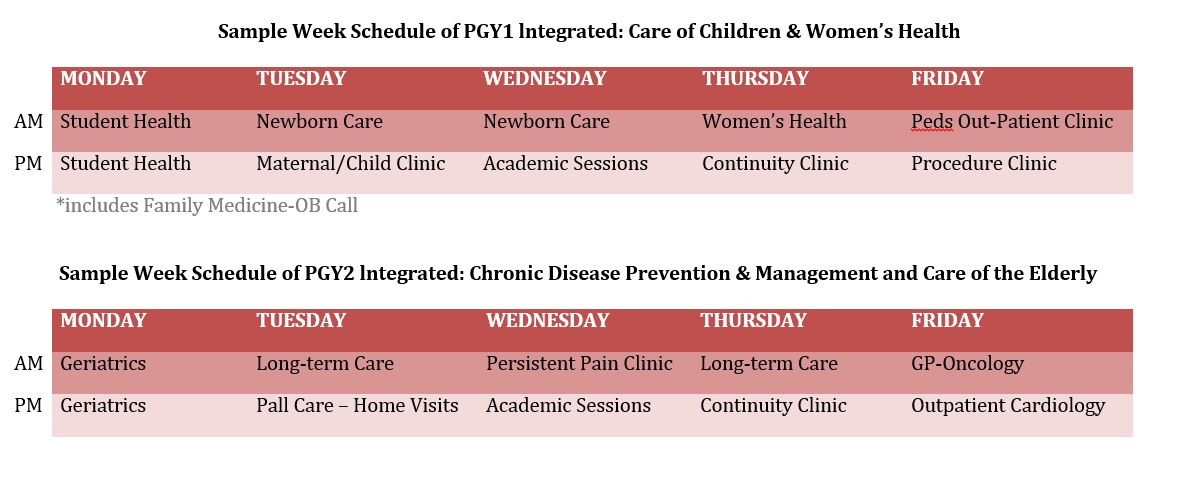 Electives
Local block and horizontal electives are available in a wide range of areas including, but not limited to: Sports Medicine, Oncology, Public Health, Student Health, Emergency Medicine, Anesthesia, Orthopedics, Refugee Health Clinic, Psychiatric Outreach, Memory Clinic, Anticoagulation Clinic, and Medical Student Clinical Skills Teaching.
Specialty clinics
A chance to explore other areas of interest throughout your residency! Opportunities include anticoagulation clinic, supportive care, pain management, travel medicine, psychiatry, GP-anesthesia, and more!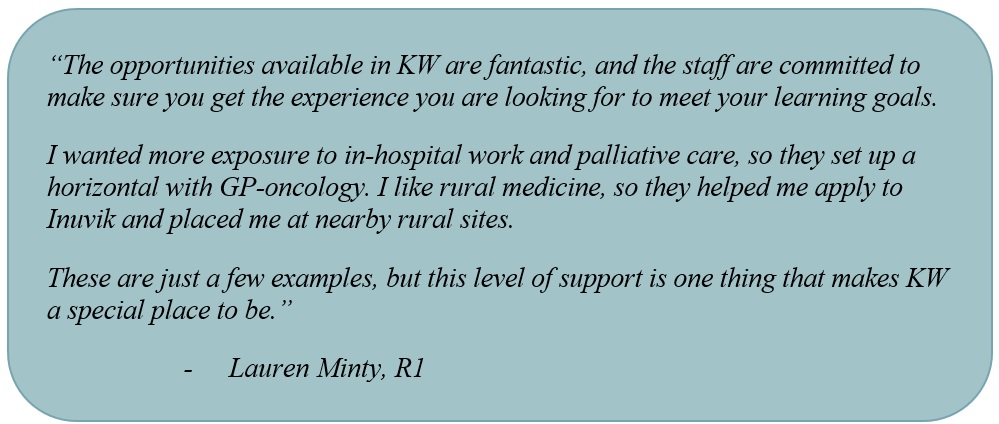 Our Team
Special interests of the KW faculty include:
eHealth
Dementia and MCI
Global Health
Travel & Immunization
Full care Family Med OB
Innovations in Interprofessional Care Models
Mobility Clinic for people with severe physical challenges
LGBTQ Health
Contact us
Site Director: Dr. Marc Sawyer
Admin Contact:
Heidi Hallman
Site Associate
519-783-0024 Ext 2
heidi.hallman@family-medicine.ca
If you would like more information about the KW and Area Program or would like to contact a KW resident, please email heidi.hallman@family-medicine.ca
If you would like more information about other teaching sites at McMaster click here, or here for information about applying to residency at McMaster.