Frequently Asked Questions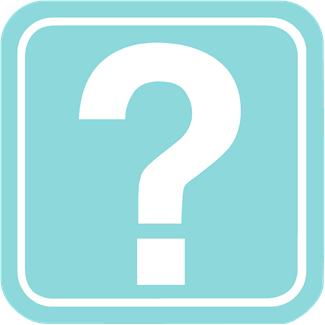 ---
1. Can I be seen, even if my physician is not available?
If your family physician is away, or if you have an urgent concern that cannot wait until he or she is available, we will book an appointment for you with one of the other physicians in the group. This may mean that you have to visit a different office location.
If your concern is not of an urgent nature, your appointment will be booked with your own physician. We will try our best to find an appointment time that is convenient for you.
---
2. What do I do when the office is closed?
From 5:00 p.m. each weekday until 9:00 a.m. of the following morning, and from 5:00 p.m. Friday until 9:00 a.m. Monday, rostered patients may contact Telephone Health Advisory Service at 1-866-553-7205. This phone number will connect you to a registered nurse who will assess your concerns. If it is determined that you should see the physician on-call, the nurse will assist in those arrangements.
We ask that you do not go to urgent care clinics. If you cannot wait for the physician on-call or if your problem is of a more urgent nature, we request that you go to the nearest Emergency Department.
---
3. What does "rostered" patient mean?
The Centre for Family Medicine, is a Family Health Team.  This model of care is a partnership with the Ministry of Health and Long-Term Care to improve the provision of health care services to you.
Enrollment in this program gives you access to treatment or telephone advice 24 hours a day, 7 days a week (through the Telephone Health Advisory Service at 1-866-553-7205). You will also have access, free of charge, to our inter-professional health care providers such as our dietitian, pharmacist, chiropodist, social worker, family and marriage therapists, and nurse practitioners.  Enrollment also offers you access to our many specialty clinics such as our travel clinic, anticoagulation clinic, pain management clinic, heart function clinic and many more.
Note: If you are a "rostered" patient, we ask that  you do not use urgent care clinics as this service is not approved by the Ministry.  Also if you require the services of a specialist not available at the Centre please advise us so we can temporarily de-roster you while you are receiving care from outside this practice.
---
4. How do I renew my medication?
If you need a prescription renewal you may not need to see your doctor.  Simply call your pharmacy and have them send a fax request to us to renew your medication. Your doctor will check to ensure that this medication is appropriate for you.  You may be required to book an appointment if you have not seen your doctor in a while or if this is a medication that you do not normally receive.
Please be aware that prescription renewals by phone may take up to 48 to 72  hours to process. Prescriptions are usually ready to be picked at your pharmacy in 2 to 3 business days.
Plan in advance. Order your medication at least one week before you need it. Never run out of medicine.
---
5. Where do I park when I have an appointment at the Victoria Street clinic?
Patient parking is available in Lot #2 only. Directions & parking ›
---
6. How much does it cost to park at either the Victoria Street Clinic or the Joseph Street Clinic?
Parking cost $2.00.  You must purchase a token from reception to exit the parking lot.  Please remember that each lot has their own tokens and can not be interchanged.
---
7. I'm looking for a family doctor. Is The Centre for Family Medicine accepting new patients?
The Centre for Family Medicine is not currently accepting new patients at any of our locations.  If you looking for a family doctor please call and register with Health Care Connect at 1-800-445-1822.  Website ›