Immunization
What is immunization and why is it important?
Immunization or vaccination is one of the best ways to protect yourself and your children against infectious diseases.  When you receive an immunization, your immune system makes antibodies that fight infection.  If you are not protected by immunization and come in contact with a vaccine preventable disease, you may become very sick or even die.
For immunization to work best, you should follow the schedule noted below.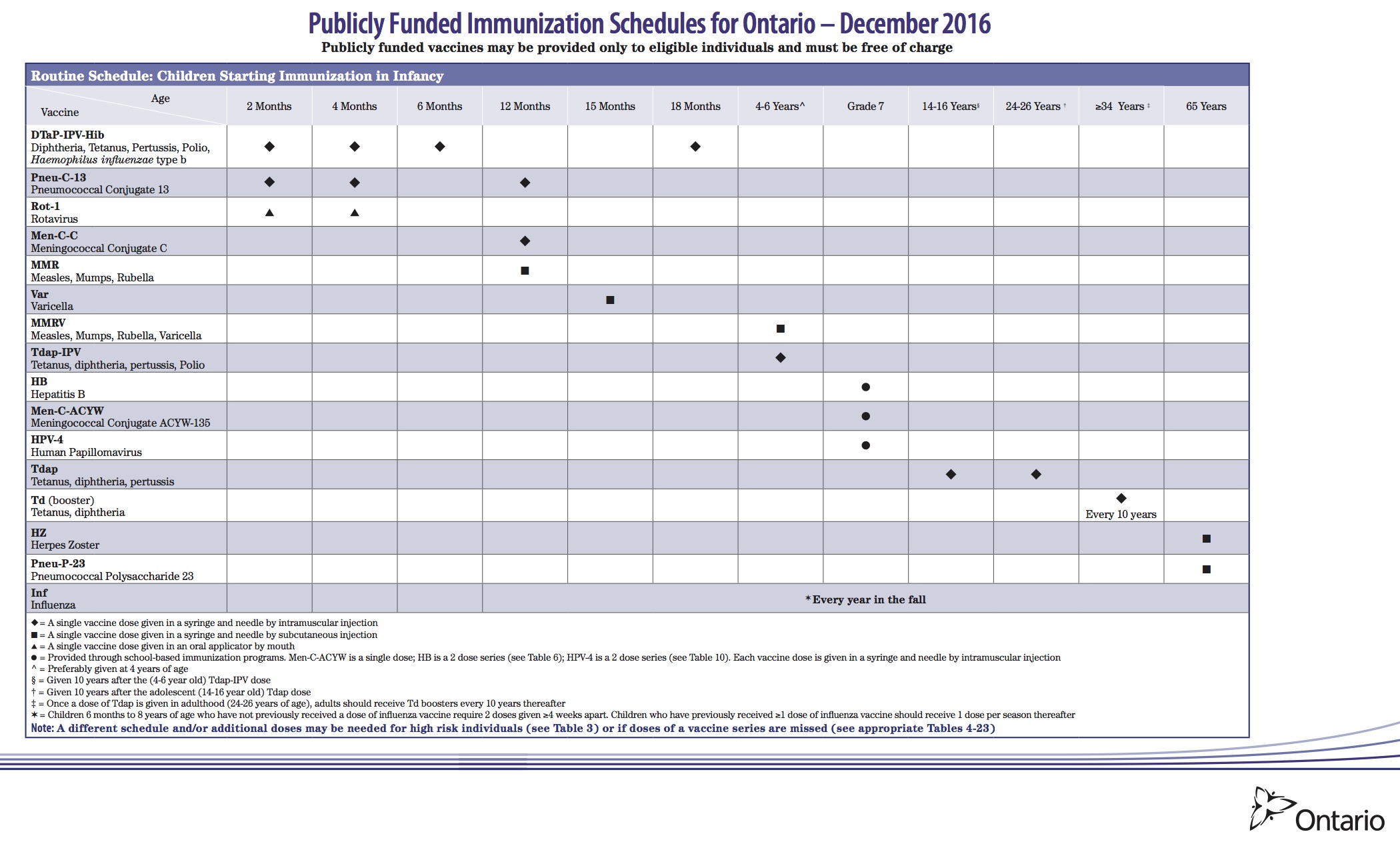 Each child attending school in Ontario is required to provide proof of up-to-date immunization or a valid exemption.  Parents or guardians must, by law, keep up-to-date records and provide this information to Region of Waterloo Public Health.
Click here to report on-line ›
For more information visit the Region of Waterloo Public Health website.
Click here ›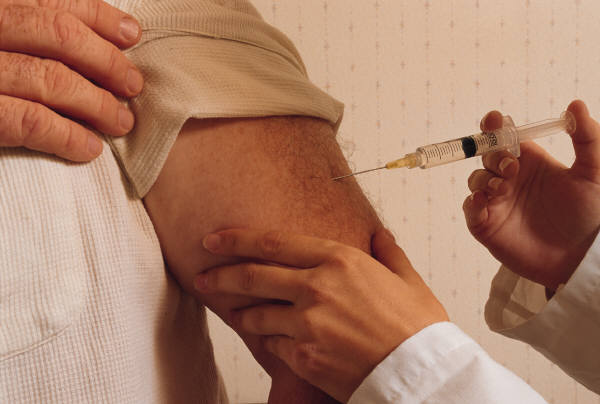 ---
Immunization Information on the Internet.
You can find current and trustworthy information at the following websites.
www.fightflu.ca ›
www.ontario.ca/flu ›
www.immunize.ca ›
www.caringforkids.cps.ca ›
www.phac-aspc.gc.ca ›
www.cdc.gov ›
www.who.int/immunization ›
---
Immunization, the best defence against Pertussis (Whooping Cough) (2011)
Dr. Arlene King, Ontario's Chief Medical Officer of Health, is reminding Ontarians to get immunized against pertussis, also known as whooping cough.
There have been recent outbreaks of pertussis in Southwestern Ontario with approximately 240 cases reported since November 2011.
Pertussis vaccine is available as part of Ontario's publicly funded immunization program.
Children should receive their full series of pertussis vaccine and a booster shot in their teen years to provide protection into adulthood.
Adults, especially those who are in regular contact with children (such as day care workers, parents, and babysitters), are also encouraged to get immunized. It provides protection not only to the adult, but will also help to prevent the spread the infection to children and infants.
Pertussis is a highly contagious bacterial disease that spreads from an infected person to others through coughing or sneezing. Symptoms are initially mild, and then develop into severe coughing fits. This cough can last for weeks and makes it hard for a child to eat, drink or even breathe. Pertussis can also cause prolonged cough illness in adolescents and adults.
Violent coughing can cause a person to vomit or stop breathing for a short period of time. Infants are at a greater risk of serious complications which include pneumonia, brain damage and seizures.
Immunization is the best defence against pertussis. Ontarians are advised to talk to their health care provider or call their local public health unit for more information about getting immunized.