2012 Recognition
Rewards and Recognition 2012
Amy has done an amazing job organizing Blue Pod, and taking on her role as Blue Pod Lead. She is extremely professional and has a caring approach with patients. Amy is friendly and has a positive attitude that she brings to the team every day. She is hardworking and dedicated to the Centre and her teammates.
Kevin Kennedy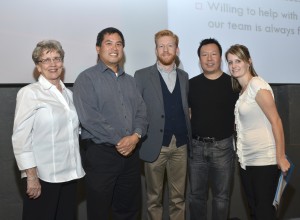 Kevin goes above and beyond to help resolve any IT issues in a very timely manner. He is meticulous and timely in his delivery. He is positive, pleasant and knowledgeable about resolving team issues. Kevin is willing to help with any issue, small or large, so that our team is always functioning.
Amy has created a positive, organized and well run environment at Joseph Street. She has a positive outlook, and is enthusiastic and helpful on a consistent basis. This makes her a wonderful team member to work with. Amy is always willing to take on new tasks or to help out other members of the team with a smile. She is efficient and organized and goes above and beyond to ensure patient satisfaction and handle all requests from team members.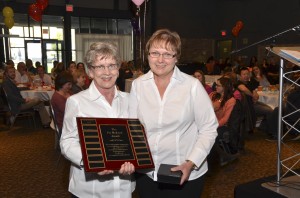 The Pat McLeod Award was created on 2012. This award recognizes long-standing service dedication, commitment, and excellence at the Centre for Family Medicine as demonstrated by Pat McLeod, our inaugural Executive Director.
The inaugural recipient of this award is Wende Bedirian for her tireless work over the last 7 years at the Centre for Family Medicine in building our nursing team, ensuring successful clinical set-up at each of our new sites, her willingness to constantly make changes and improvements to programs for the Centre to stay innovative and her commitment to our team.