Family Practice of the Year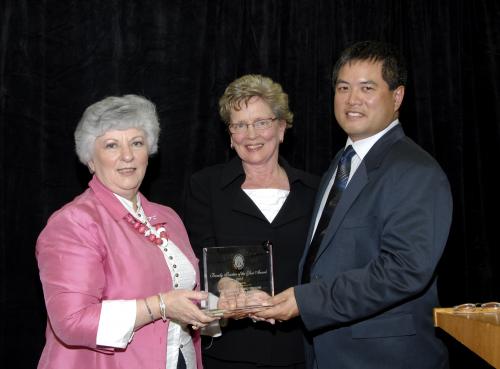 In June, 2008 the CFFM FHT was awarded the inaugural Family Practice of the Year award sponsored by the Ontario College of Family Physicians.  The award recognized the important contribution this FHT has made to the practice of family medicine in Ontario and the excellent service it provides to its patients and community.  The award was celebrated at the OCFP conference, as well as at the FHT office in Kitchener-Waterloo.  FHT staff and physicians were recognized and congratulated on this significant achievement.
Celebrations were held on September 17, 2008.